In a digital age where your online presence can make or break your business, optimizing your Facebook profile is more crucial than ever. That's where Pink Fizz Social come in!

🚀 **Why Invest in a Facebook Audit?**
You might be wondering, "Why should I invest in a Facebook audit for my business page or group?" Here are compelling reasons:

**1. Unlock Hidden Potential:**
Our audits uncover untapped opportunities to enhance your Facebook presence. From content strategies to engagement tactics, I'll show you the way.

**2. Stay Ahead of Algorithms:**
Facebook's algorithms are constantly evolving. Our audits ensure you're up-to-date with the latest changes, giving you a competitive edge.

**3. Boost Engagement:**
Discover strategies to boost interaction, expand your reach, and foster a thriving community within your Facebook group.

**4. Save Time and Resources:**
Stop wasting time on ineffective strategies. Our audits pinpoint precisely where to focus your efforts for maximum impact.

**5. Increase ROI:**
Investing in a Facebook audit is an investment in your business's success. Our recommendations aim to boost your ROI and bottom line.
What is an Audit?
A Facebook or Instagram Audit is where Pink Fizz Social will perform an intense review of your chosen platform, looking at how you are are currently using it, your bio, profile and cover images and the content you are posting

What will Pink Fizz Social audit?
Facebook Personal Profile
Facebook Business Page
Facebook Group
Instagram Profile

What Does It Give You/Why Have an Audit?
This will allow you to increase your own knowledge, to understand how Facebook, Instagram or LinkedIn work and how to use the selected platform to its full potential, all this is to help with your visibility, engagement, growth and sales

What Does Pink Fizz Social Give You?
Pink Fizz Social will send a link to download your results video which will include
At least 5 areas of improvement
Ideas and Suggestions to take your business to the next level

When Will Your Review Take Place?
Your review will take place within 5 working days from purchase
What people say….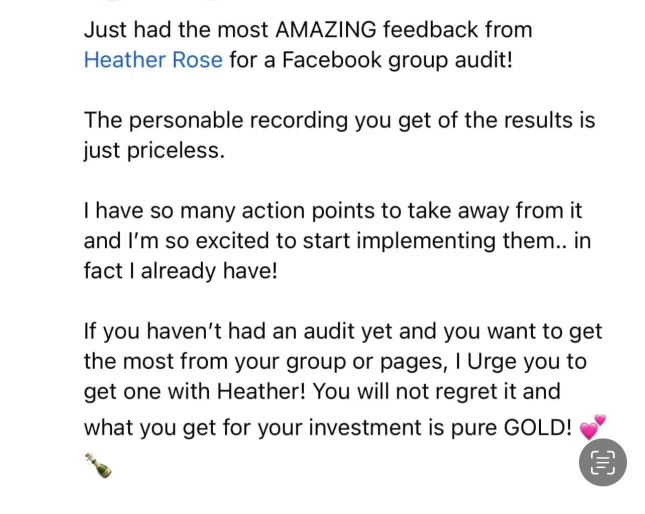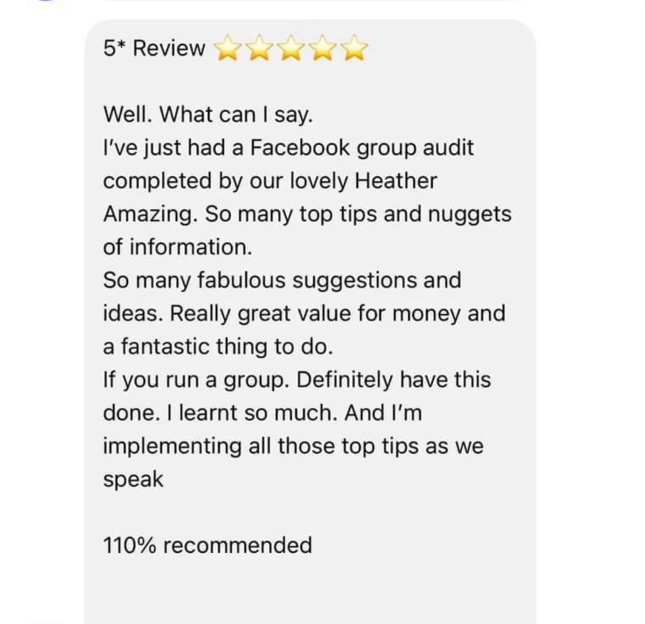 You may be interested in....