You are not currently logged in, please log in if you have purchased summer school.
Please logon to access this section
[TheChamp-Login title="Login with your Social Account"]
No Longer Available to Purchase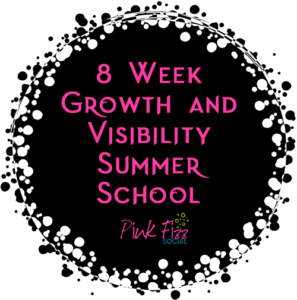 8 Week Growth and Visibility Summer School
£36.00
ADDING SPARKLE TO YOUR BUSINESS THIS SUMMER!
Is the thought of keeping your audience INSPIRED getting you down?
I understand the struggle! It's real!  
I have the answer for just £4.50 per week
Read on….
As the summer approaches it's HOLIDAY TIME and I'll bet you are looking forward to some family fun and FREEDOM, after the last few years we really deserve it!!

How will you keep your business engaged and growing? You don't want to spend the whole summer on your phone or laptop right?

Is the thought of keeping your audience INSPIRED getting you down? Worried about missing those connections and keeping it all together so you don't have to start over in September?

It's all about you, your audience, and VISIBILITY.

I understand the struggle! It's real!

Does this sound familiar?

You spend ages creating great graphics and get no comments. You think you have nailed your message, and nobody notices. You try to sell, and nobody buys. This summer school is the ANSWER!

Think about it, no longer wondering what to write, no stress as you have it all covered! Imagine your audience committed and supported with just the right touch of your special energy, and have your people loving your business all summer long. Let me take away the stress and strain.

8 WEEK SUMMER SCHOOL created JUST FOR YOU!! v Stop worrying about what you'll post, and how to keep on top of ideas and engagement! Get lots of ideas and motivation! Keep your socials not just alive, but BUZZING over the summer? Creating content that EMPOWERS, INFORMS, ENGAGES, and SELLS!

Let's ramp up the motivation, use fresh ideas, and increase your visibility – all while you are enjoying your summer, those smoky BBQs, those fun days on the beach, family days that make special memories, and a quiet time to yourself! not missing hours of important times with your head stuck in your phone.

Here's the FIZZ – WHAT'S INCLUDED?

To keep your summer Shining! THE PINK FIZZ WAY!

The winning combination… with all the right ingredients for a perfect social summer!

DAILY Content Ideas Guest EXPERTS Motivation Inspiration Time Management Tips That extra FIZZ to keep your business FRESH and ready to smash the last quarter of the year

If you really want to take away the stress and keep everything alive and flowing!

PINK FIZZ – Summer School – goes together like strawberries and cream, for your perfect holiday season.

No more stress about what to post – attract your clients all summer long!

IMPORTANT INFORMATION All content within the 8 Week Growth and Visibility Summer School will be available between 3rd July 2023 and 15th September 2023, after this date access will be revoked and unavailable.